Wide
Focusing over a wide area
The α6000 employs a focal plane phase detection AF sensor with 179 AF points spread to cover nearly the entire frame. The wide AF area allows instant AF response to a subject, even if positioned off the center of the frame.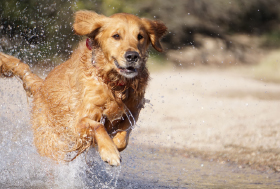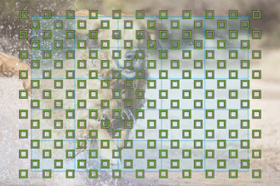 Phase-detection AF (179 points)

Contrast-detection AF (25 points)
Fast
Instant focusing!
Advanced Fast Hybrid AF combines phase-detection AF and contrast-detection AF to achieve incredibly fast 0.06 sec.* AF performance.
* Measured using CIPA internal measurement method with E PZ 16-50mm F3.5-5.6 OSS lens mounted, Pre-AF off and viewfinder in use.
Fast Hybrid AF system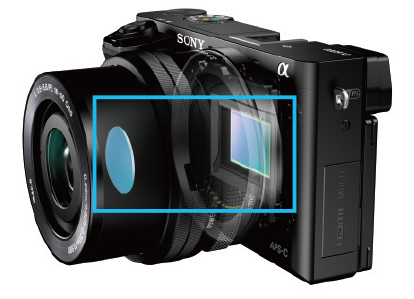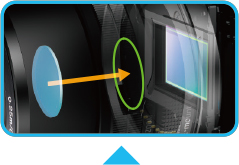 Focal plane phase-detection AF only
Automatically selects optimal AF method depending on scene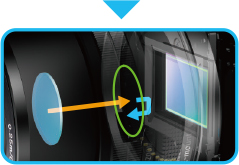 Focal plane phase-detection AF
+
Contrast-detection AF

Point of focus

Focal plane phase-detection AF

Contrast-detection AF
Steadfast
Once it's focused, it never lets go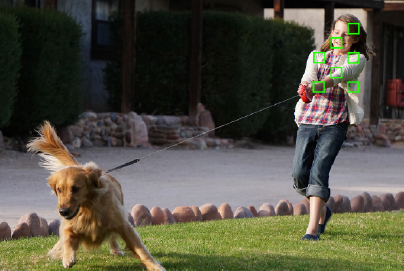 With Focus Mode set to AF-C, the camera displays one or more small green frames over the area of focus (and maintains focus on that subject) as long as the shutter button is pressed halfway down. Such steadfast tracking sticks to a subject like glue.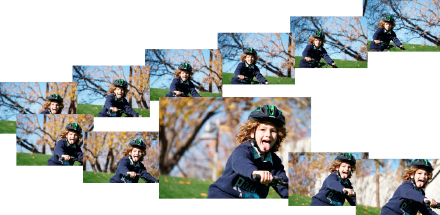 Maximum 11fps (approx.) high-speed continuous shooting with AF/AE tracking
Fast Hybrid AF is great for movies, too

High-speed, highly accurate Fast Hybrid AF works as well for shooting movies as it does for shooting still photos. Depending on the scene, phase-detection AF or contrast-detection AF may be used for very precise focusing.