Simultaneously playback several movies in 1 screen.
Use Action Cam Movie Creator to create a movie that enables you to playback up to 4 movies on 1 screen simultaneously (multi-view video).
STEP1. Simultaneously shoot movies with several cameras.
Install the camera using accessories and shoot simultaneously.Live-View Remote makes simultaneous shooting convenient.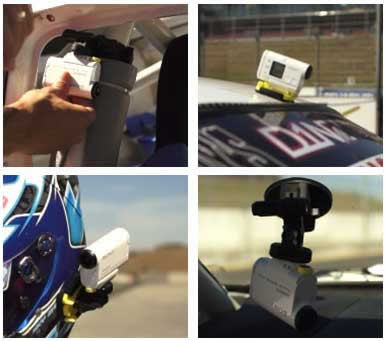 STEP2. Create multi-view videos with Action Cam Movie Creator.
Run Action Cam Movie Creator and select [Create Movie]. For following operations, see < here > .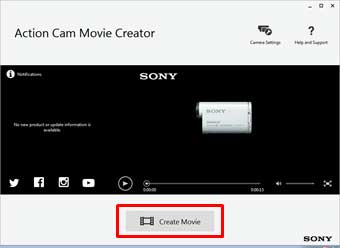 Was this article helpful?


PAGE TOP