DSC-RX0 Accessories
Cage VCT-CGR1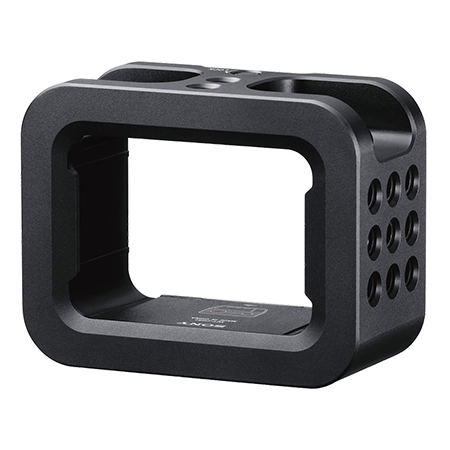 Mounting screw holes (1/4-20UNC) 35 holes
Mounting hole pitch: 10 mm (13/32 in.)
The Wi-Fi range will be limited when this unit is attached to the camera.
The following accessories cannot be attached when this unit is attached to the camera.


Housing
MPK-HSR1
Housing MPK-HSR1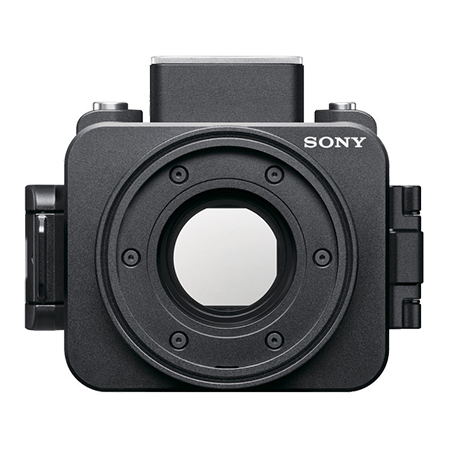 The filter thread allows an accessory with the diameter of 55 mm to be attached.*

* Depending on the accessory, images may appear partially dark or distorted when captured with the accessory attached to this unit. It is recommended that you use Sony accessories designed to suit the characteristics of the camera with this unit. Using this unit with products from other manufacturers may affect its performance, leading to accidents or malfunction.

Wi-Fi connections are not available under water.
The Wi-Fi range will be limited when this unit is attached to the camera.
While the camera is in this unit, the multiple Wi-Fi connections are not available.
While recording movies, you cannot record audio correctly.
The following accessories cannot be attached when this unit is attached to the camera.


Cage
VCT-CGR1

Filter Adaptor Kit
VFA-305R1
Filter Adaptor Kit VFA-305R1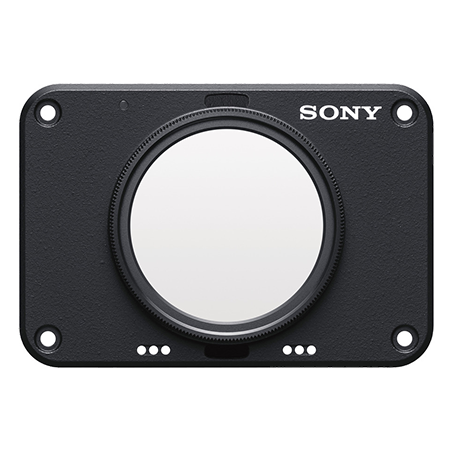 The filter thread allows an accessory with the diameter of 30.5 mm to be attached.*

* Depending on the accessory, images may appear partially dark or distorted when captured with the accessory attached to this unit. Using this unit with products from other manufacturers may affect its performance, leading to accidents or malfunction.

Depending on the filter in use, it may not be possible to attach the lens hood.
Do not use this unit underwater.
The following accessories cannot be attached when this unit is attached to the camera.


Housing
MPK-HSR1

Spare Lens Protector
VF-SPR1
Spare Lens Protector VF-SPR1
The following accessories cannot be attached when this unit is attached to the camera.


Filter Adaptor Kit
VFA-305R1
Cable Protector CPT-R1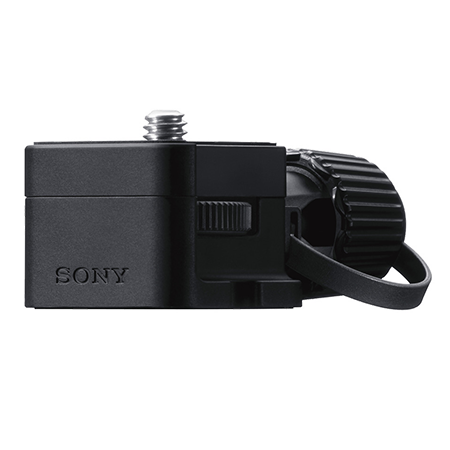 Cables that can be held: up to 2 cables with the diameter of 5 mm (7/32 in.)
Total weight with a camera and all the accessories attached: 550 g (1 lb 3.5 oz) or less
Do not use this unit underwater.
Was this article helpful?

We are holding a simple survey to further improve our services. If you could answer the survey, it would be much appreciated.
Your responses will be used to further develop and improve our products/services. The survey responses will be processed statistically and will not be disclosed in a manner in which an individual can be distinguished.


PAGE TOP