In M mode (manual exposure), the photographer is able to adjust the aperture, shutter speed and sensitivity. In P, A, and S modes the camera determines the optimal exposure (image brightness), but in M mode, the user settings determine the exposure. This capture mode is useful when you want to control both the aperture and shutter speed or when you want to capture fireworks, a starry sky, or other special subjects.
Depending on the model, some cameras enable the sensitivity to be set automatically even in M mode. When the sensitivity is set to auto, the sensitivity changes automatically to provide the proper exposure according to the set aperture and shutter speed. In addition, exposure compensation can also be used.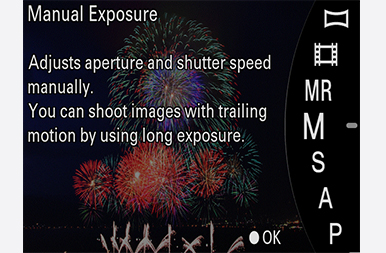 One of the capture modes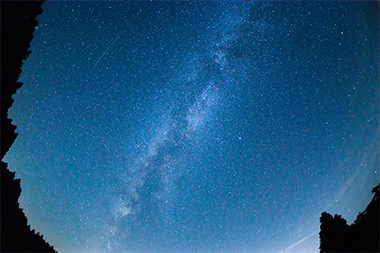 Focal length: 16 mm (35 mm equivalent), f-stop: 2.8, Shutter speed: 30 seconds.