How to use

*1 Images can be imported by one of the following methods.
Importing images wirelessly using the camera's FTP Transfer Func.
Importing images using Imaging Edge Mobile
Importing images using a USB connection (Android only)
*2 Adding tags/captions, cropping, etc.
1. Installing the application and creating a Sony Account
Install Transfer & Tagging add-on to your mobile device.
Start up Transfer & Tagging add-on, and create or sign in to your Sony account in accordance with the instructions.
For instructions, see "4. How to use online function" > "4.3. Registering an account / Signing in."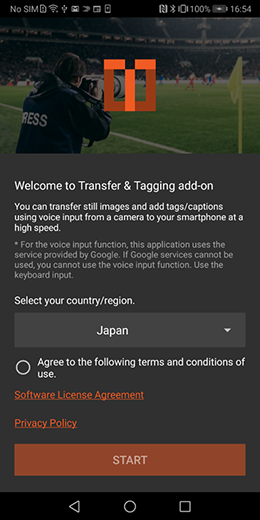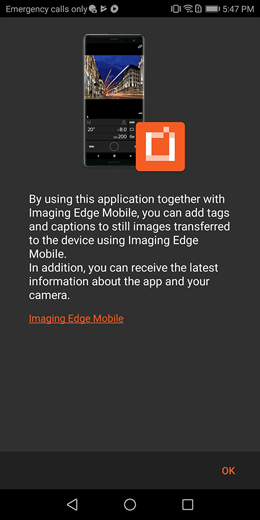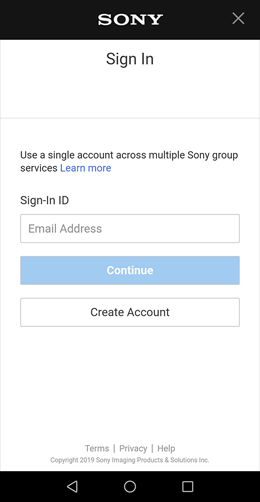 Signing in or creating an account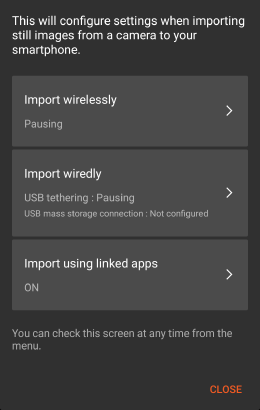 For Android OS, if you set this app as a power-saving exception, it will operate even when the smartphone is in sleep mode.
For iOS, if the smartphone goes into sleep mode or you run another app, the app will stop operations such as importing.