Freeware which enables photos and videos to be easily managed and edited on PC.
Sony's PlayMemories Home enables you to manage and edit photos and videos on your PC.
You can not only organize your photos and videos easily,
but also upload the as many photos as you want using the cloud service.
Let's enjoy your photos in your PC more with PlayMemories Home!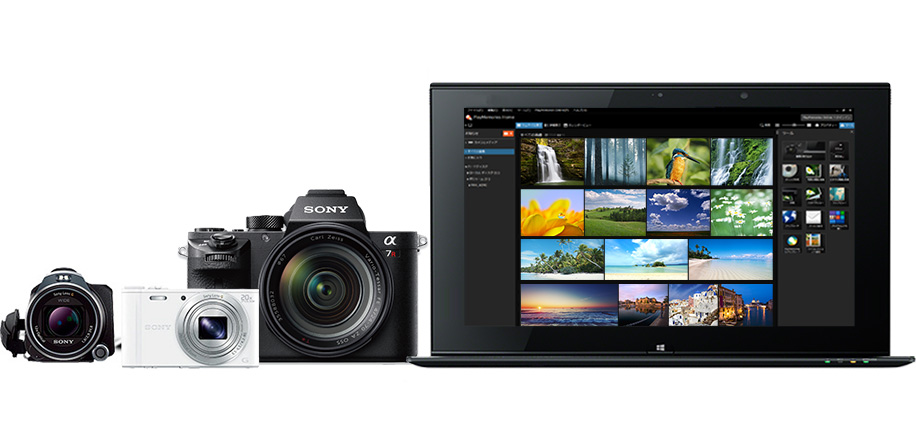 Install PlayMemories Home
Download Mac version here
PlayMemories Home Frequently Asked Questions here