Find your favorite shot from a large number of photos -- Sharing and central
management as you want
Sony's PlayMemories Home enables you to manage and edit photos and videos on your PC.
Organize your photos/videos by the date they were taken,
camera/lens used and other attributes.
Efficient search and sharing features allows you to have a comfortable photo life.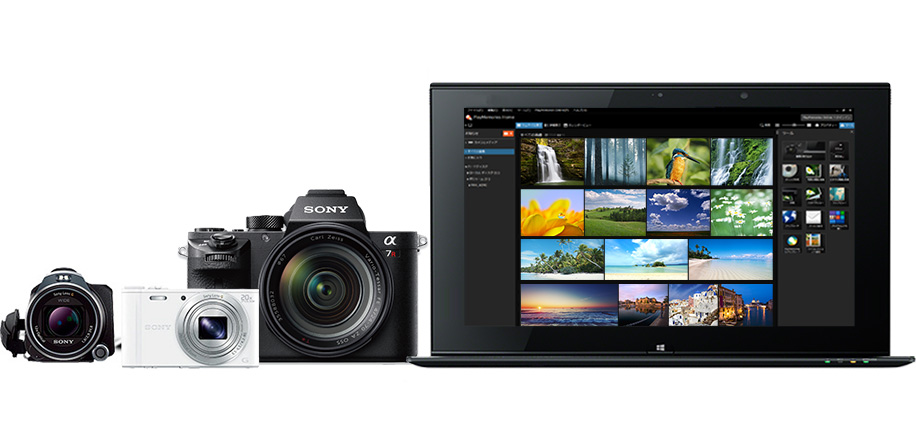 Installing PlayMemories Home (Ver.6.0.00) (64bit version)
When updating from a version before 6.0, some functions will not be available anymore.
For details, see the Notice of update contents.
PlayMemories Home Ver. 5.5 (32-bit OS version) and Action Cam Movie Creator Ver. 5.5 (32-bit OS version) are no longer available for download as of the end of March, 2020.
The download service of other versions of Action Cam Movie Creator is also scheduled to be terminated as of the end of March, 2022.
The following devices are not supported:
ILCE-1, ILCE-7SM3, ILCE-7C, ILCE-7M4, ZV-E10, ILME-FX3
How to install PlayMemories Home here
PlayMemories Home support here
Recommended computer environment here
PlayMemories Home Q&A here
Download Mac version here