Find your favorite shot from a large number of photos -- Sharing and central
management as you want
Sony's PlayMemories Home enables you to manage and edit photos and videos on your PC.
Organize your photos/videos by the date they were taken,
camera/lens used and other attributes.
Efficient search and sharing features allows you to have a comfortable photo life.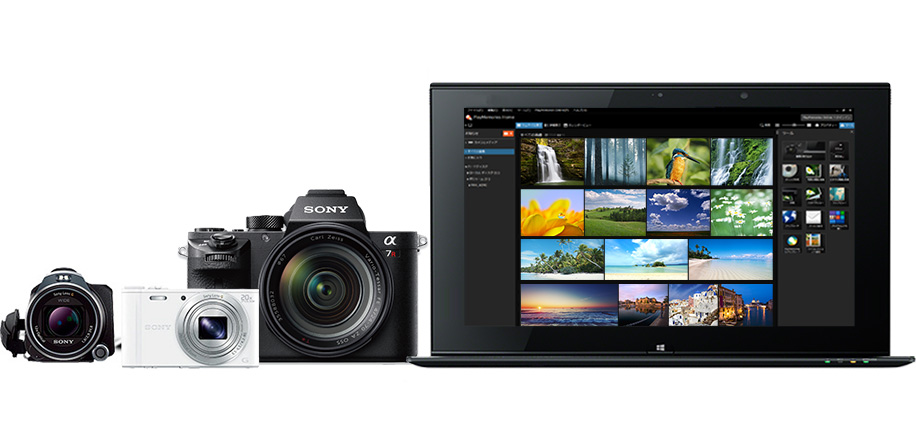 Install PlayMemories Home
How to install PlayMemories Home here
PlayMemories Home support here
Recommended computer environment here
PlayMemories Home Q&A here
Download Mac version here