Cloud service for event photographers
Visual Story
Overview
Subscription plans
Verified mobile devices
How to use
Tips / FAQ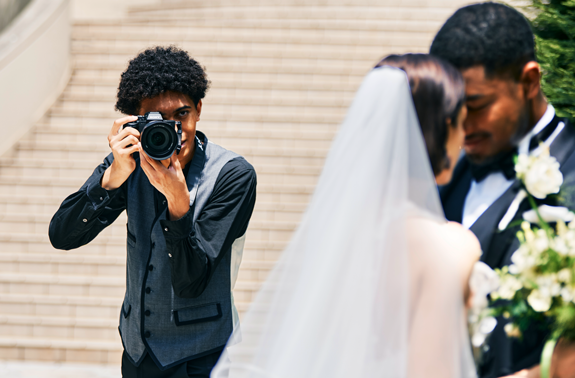 Visual Story is an app and cloud service for event photographers. An innovative workflow from shooting to delivery enables fast, on-site production and same-day delivery of online galleries.
The app and service are available in the following countries and regions.
Supported cameras
ILCE-9M2*, ILCE-9, ILCE-7C*, ILCE-7RM4, ILCE-7SM3*
* It is possible to transfer the FTP settings on the smartphone to a camera via Bluetooth.
Operating environment
Visual Story mobile app
iPhone: iOS 13.0 - 14.2
iPad: iPadOS 13.0 - 14.2
Online gallery / My Page
Windows
OS: Windows 8.1, 10
Browser (use the latest version):Chrome, Firefox, Microsoft Edge
Mac
OS : MacOS : 10.13 - 10.15
Browser (use the latest version):Safari
Contact Us (For US only)
Phone Support
1-866-210-6328 *Press 2 for photographer support
Hours of Operation