Features
Imaging Edge is a suite of software to support creative work using Sony digital camera. The suite consists of three applications called "Viewer," "Edit," and "Remote," that can allow you to adjust and develop RAW-format images on your computer, and shoot images Remotely from the computer (tethered shooting).
Viewer

:

Browsing and searching images
Filtering images by ratings
Creating time-lapse movies
Edit

:

Adjusting the brightness and color of images
Applying Creative Styles to images
Cropping images
Straightening crooked images
Converting adjusted images into the JPEG or TIFF formats
Remote

:

The Remote application allows you to perform settings and shoot images remotely on the computer by connecting the camera and computer via Wi-Fi or USB. You can display the shooting screen on the computer in Live View, and shoot images seamlessly while adjusting the shooting settings.
Furthermore, this application enables you to shoot in higher resolution by combining four or sixteen images shot with the image sensor shifted one pixel or half pixel at a time (Pixel Shift Multi Shoot.) [Details]
Switching between applications
You can launch Viewer, Edit, or Remote depending on what you want to do. After you launch one of the programs, you can switch the application using the application-switching button in the top left of the window.
Viewer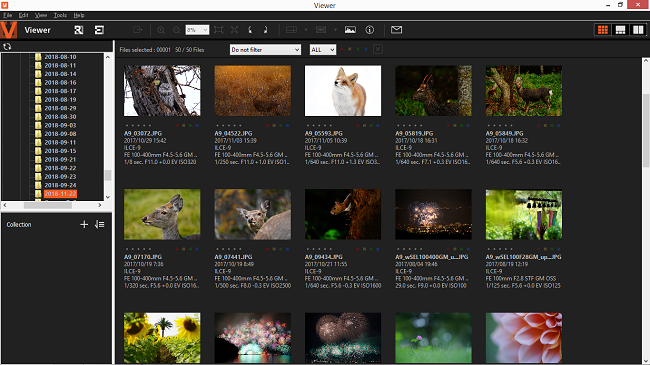 Edit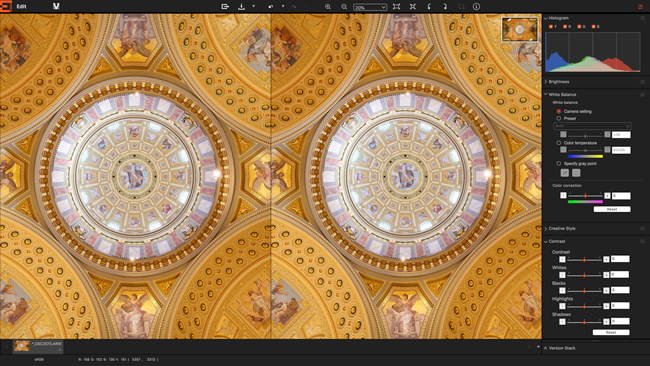 Remote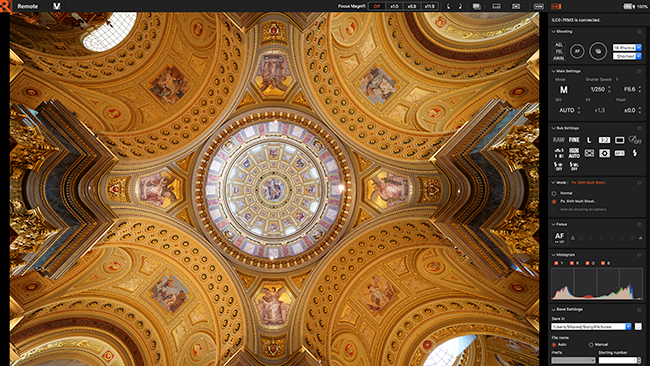 Image formats supported by Imaging Edge (
Remote

/

Viewer

/

Edit

)

Imaging Edge (Remote/Viewer/Edit) supports the following types of images. The images may be shot with your Sony digital camera, etc., or created with image-processing software.
JPEG files
TIFF files
RAW (ARW/ARQ) files
Hint
Because this application edits RAW images by adjusting only the setting file, the image data itself does not change. Therefore, even if you repeatedly edit a file, the image will not degrade.